Our Store
Liberty has lots of items available for immediate purchase. The profit from all sales goes directly to the feeding, and care, of our rescued horses.
~~~~~~~~~~Liberty's Soap Store~~~~~~~~~~
We are now selling handcrafted soaps in loaf form. A loaf may be purchased as slab style (rustic top), or block style (smooth edges). You can cut the loaf into full size bars, guest soaps, or primitive style chunks. Always great to have on hand for gifts. Cut, wrap, and give!

Size: approximately 2.5" x 3.25" x 10.5".

Weight: approximately 3 to 3.5 lbs.

Please add $1.50 per loaf, if you would like the loaf cut into 10 bars.
Shipping: to be calculated from zip 07834

Please allow 3 to 4 weeks processing time, as loaves are made to order.

Please Paypal to libertyequinerescue@yahoo.com or snail mail to:

Liberty Equine Rescue
P.O. Box 447
Denville NJ 07834

Please indicate what soap scent you would like...and include your shipping address.
10% discount for multiple loaf purchases.
******************************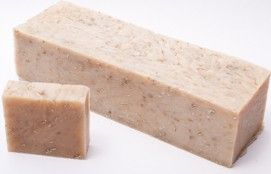 Goat's Milk Soap Loaf.

Available Scents:
Brown Sugar Fig
Lavender Lemongrass Castile
Lavender Oatmeal
Unscented Castile
Unscented Oatmeal
Woodberry
This soap is made with goat's milk, shea butter, and olive oil, for the richest goat milk soap possible. Your skin will be left soft and smooth after each use.

Price: $30
******************************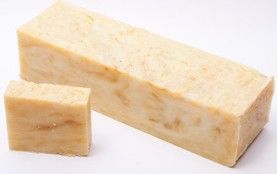 Organic Soap Loaf.
Available Scents:
Chamomile Neroli
Chocolate Cinnamon
Cinnamon Almond
Citrus Cedar Sage
Eucalyptus Marjoram
Fir Needle
Florida Sunrise
Ginger Lime
May Chang
Mint Chocolate Swirl
Mountain Air
Peppermint Tea Tree
Rosemary
Wind Blossom
Wood & Clove
Ylang Ylang Orange

These all natural soaps are made with organic oils including: organic palm, organic extra virgin olive oil, organic coconut oil and organic sunflower oil. Some of the soaps may also include other organic oils like organic shea butter or others. After base oils, natural essential oils (natural fragrances) are added to give the soaps a wonderful natural aroma with natural herbs and clays for color.

Price: $30
******************************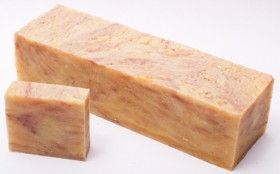 Aloe Soap Loaf.
Available Scents:
Aloe & Calendula
Cucumelon
Grapefruit Margarita
Honeysuckle & Sugar
Honeysuckle
Key Lime
Mango
Melon Mango
Nature Walk
Orange Hibiscus
Tropic Rose

These soaps are made with high concentrations of aloe, plant extracts, and shea butter.

Price: $30
******************************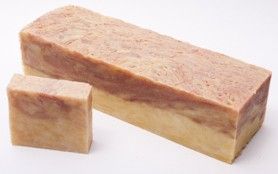 Natural Soap Loaf.
Available Scents:
Acai Papaya
Autumn Apples
Blueberry Muffin
Brownie Batter
Champaka
Cherry Almond
Clean Cotton
Coconut
Cranberry Fig
Cranberry Vanilla Peach
Creme Brulee
Green Clover
Jasmine Plumeria
Lilac & Lillies
Lilac
Mango Papaya
Melon Mango Sugar
Ocean Breeze
Ocean Reef
Pear & Berry
Pear & Redwood
Pina Colada
Plumeria
Pomegranate Pear
Raspberry Riptide
Raspberry Rush
Sandalwood Vanilla
Spiced Cake
Strawberry Shortcake
Sweet Pea
Vanilla Oatmeal
Vanilla Silk
Vanilla Sugar

This soap is made with a natural vegetable oil base and essential oils.
Price: $28
******************************